text.skipToContent
text.skipToNavigation
/logout
Pandas blog
Sunday 10th October was World Mental health day, and we wanted to partner up with our friends at Pandas to raise awareness for Perinatal mental health. We all know life can be very challenging at times, and we hope that our blog will bring parents together, where they can feel safe as a community and feel like they can relate to what they are reading; knowing that others understand. Parenting is the best but hardest job in the world and we're all in it together.
The Pandas foundation are a Perinatal Mental health charity that support parents and their family networks pre and postnatally. They have a Free UK Helpline which is open seven days a week between the times of 11am-10pm. They also have an email support service for those who are not quite ready to talk via the phone, and several UK support groups across the country. They are a foundation who are there, whatever the weather, to offer hope, empathy and support for every parent or network affected by perinatal mental illness.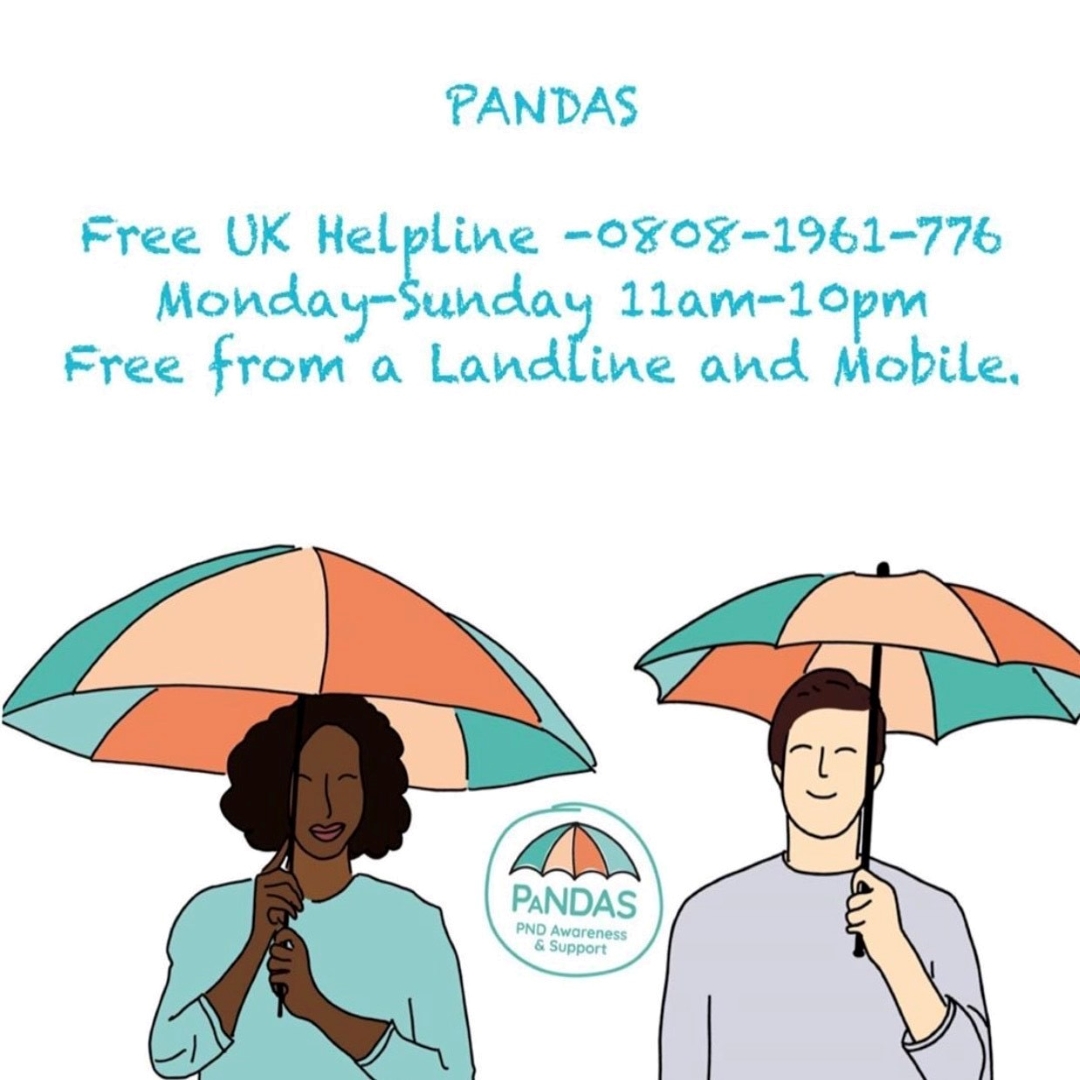 Pandas Four Daily tips to help your wellbeing:
Self-care - make sure you drink and eat plenty throughout the day, sometimes we can forget about ourselves.
Go for a walk and get some fresh air - being stuck in and staring at four walls can affect our mental wellbeing.
Make a list of short term goals, the small things matter.
Exercise – e.g. Parent and baby yoga classes, toddler music classes and much more.
Message from Kerry at Pandas
When suffering with a perinatal mental illness, you may feel isolated and alone, even when you are surrounded by people. When you find the courage to reach out to someone, it will truly be the best thing that you do, a chance to offload and tell someone how you are feeling. We are very quick to ask how baby is. But 'How are you mum and dad'? seems to be an afterthought. Every parent knows their baby and child best and only by opening up about your experiences (the good and the bad) we will continue to reduce the stigma. This is not an easy thing to do but with the right support network, it is the best thing you can do for yourself.
Pandas are here to offer peer support. Most importantly they are there to LISTEN and offer ADVICE to signpost if asked, when you are ready.
If you are struggling, please call the free helpline today 0808 1961 776 or email [email protected], we're all in this together.
You can visit Pandas website here https://pandasfoundation.org.uk/how-we-can-support-you/email-support/ and donate whatever you can here https://pandasfoundation.org.uk/how-you-can-help-us/donate/, to help Pandas continue to support parents struggling with perinatal mental illness. From fundraising, to donating, to volunteering, with your help and support, Pandas ensure no parent ever feels alone.