text.skipToContent
text.skipToNavigation
/logout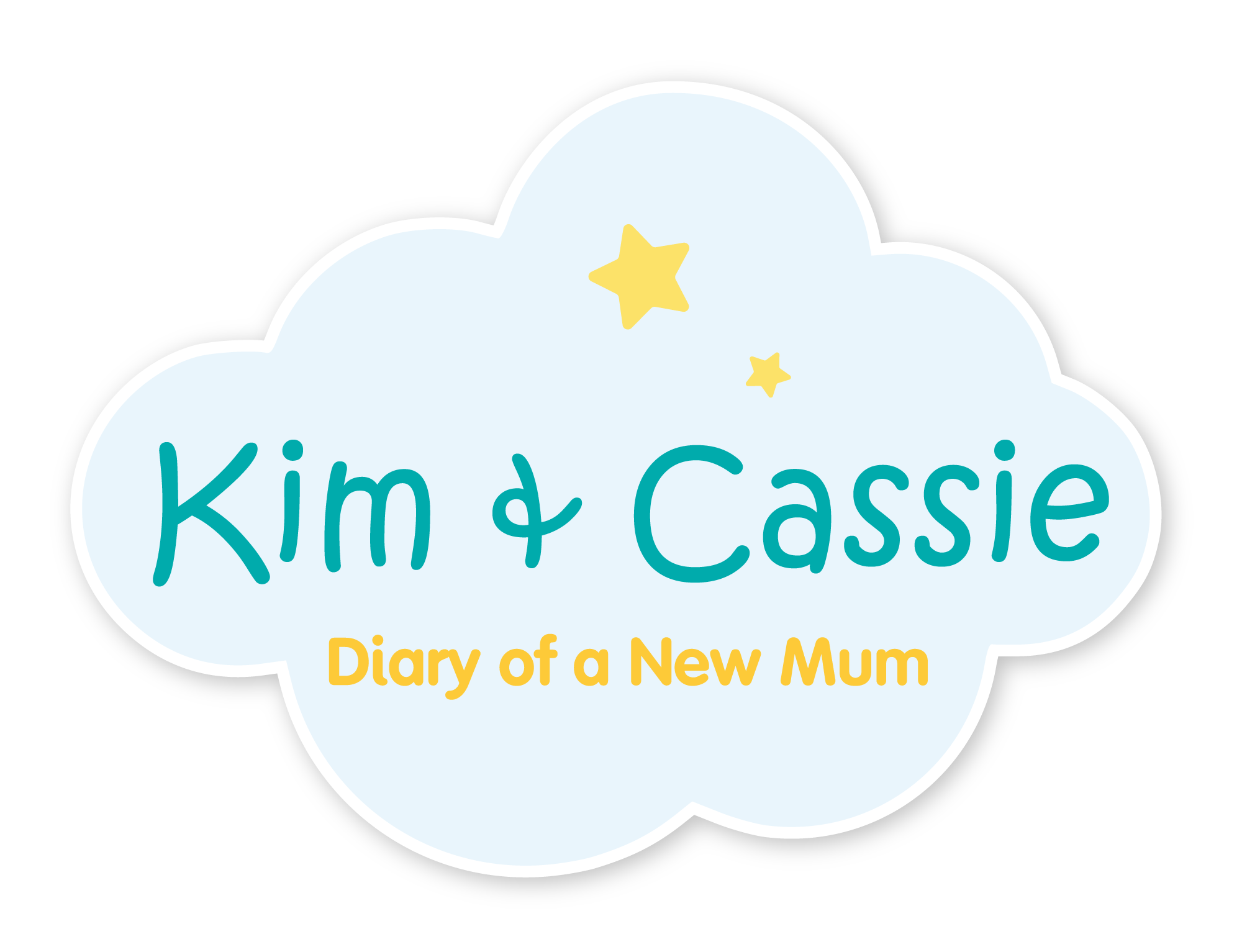 Week 30
Books, glorious books
Following Cassie's birth, I lost the ability and desire to read extensively. Throughout the first lockdown, I spent many a happy hour in the garden, pregnant, feet in the paddling pool, nose in a book, but it all changed after her birth - nearly seven months in, I'm still struggling to focus for any length of time on a book - I'm occupying my hands in down moments by knitting instead, otherwise I'm on my phone, a habit that I want to get on top of. A good habit that we have gotten into, however, is reading with Cassie. We have a stack of books downstairs to read with her while her bottle goes down, and a book before each nap and bed. It's wonderful rediscovering the classics and really interesting to see new themes and styles that have developed.
Being a cat family, we naturally have a great stash of Judith Kerr classics - many adventures featuring Mog, Katinka, a very hungry tiger and other feline friends, as well as a Funnybones featuring a very cheeky black cat. I also love the Jill Murphy books - those featuring the world-weary elephants Mr and Mrs Large, and their ever-growing brood, and the bear family - including Mr Bear who just wants a decent night's sleep. It's great reading them as an adult and seeing my own feelings reflected in the anthropomorphic animal families! Scott's mum saved his Spot books from his baby days, so it's really special reading them with Cassie now.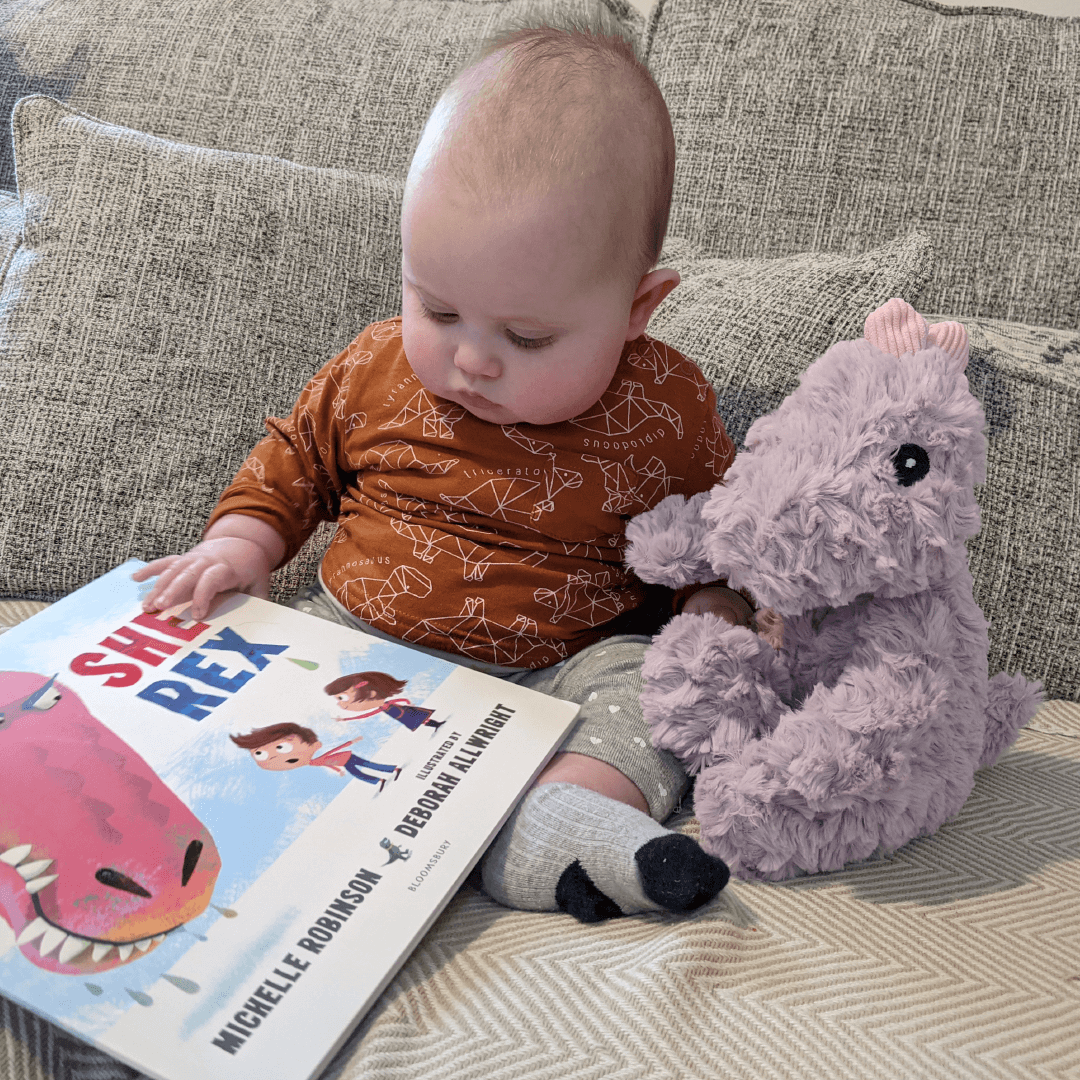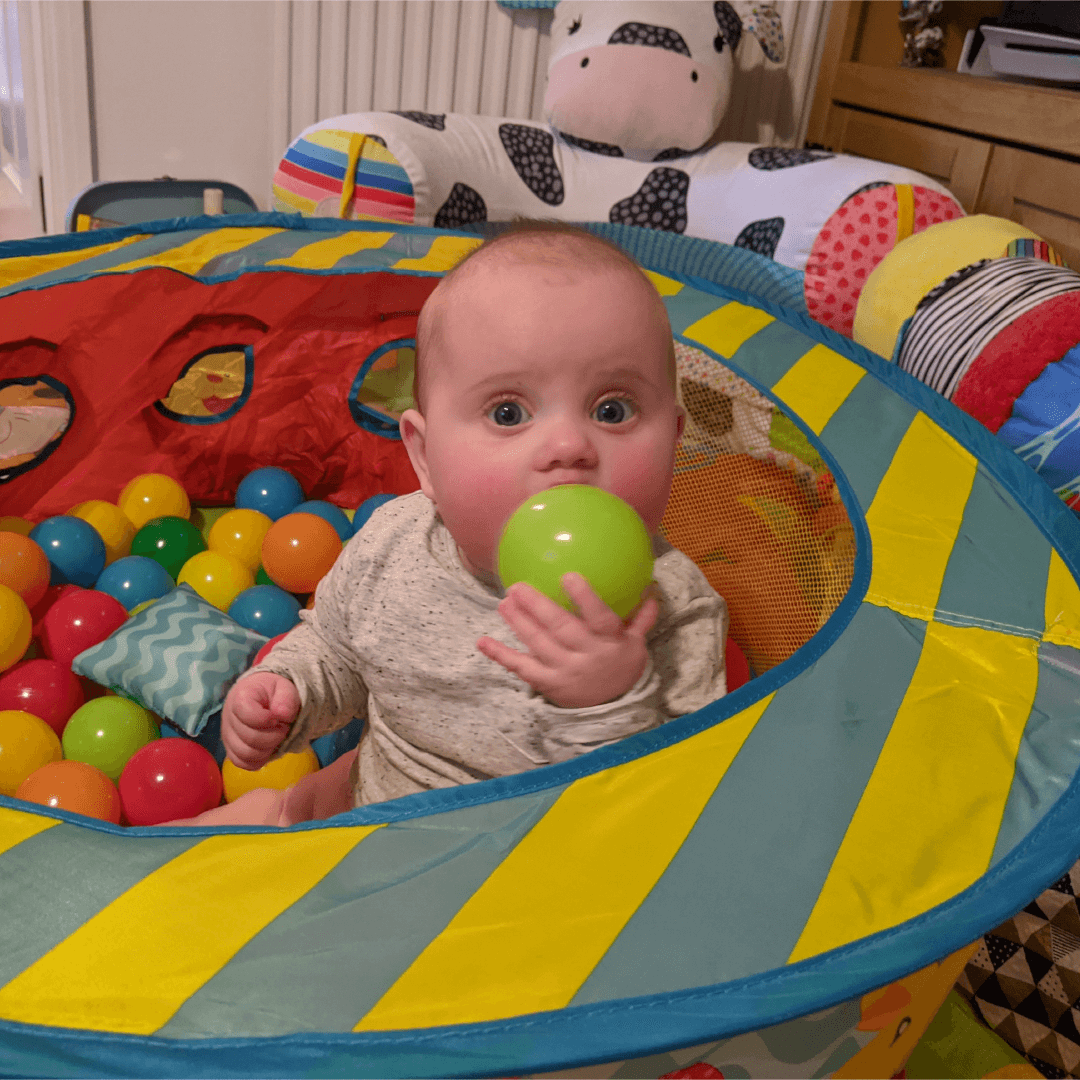 We want to raise Cassie to be a strong, independent young lady so we are quite conscious to read books that have strong female characters. One of my favourites is Little Red by Bethan Woollvin - a retelling of Little Red Riding Hood where the heroine isn't taken in by the wolf's disguise - unluckily for him. We also love She Rex by Michelle Robinson - a story about big, burly dino girlies - Cassie has her own She Rex that we cuddle as we read. It's also important to us that she sees characters in books that come from a diverse range of backgrounds and family types - I'm Not a Mouse by Evgenia Golubema features non-nuclear families and a BAME protagonist. One book that I'll be saving for Cassie as she grows up is The World Made a Rainbow by Michelle Robinson. It tells the story of hope through the isolation and loneliness of lockdown. Whilst Cassie of course won't remember this time, I want her to know the unusual and challenging circumstances that faced the world during her first year.
My favourite books to read with her are those that have a hefty dose of silliness - some books I find a little worthy, so the daft stories with lots of rhymes and chantable refrains are just good fun. My Cat likes to Hide in Boxes by Eve Sutton and Lynley Dodd is pure joy. Of course the series about donkeys, made famous a few years ago by a Scottish granny are well-chewed (literally - each book is taste-tested by Cassie) - Wonkey, Dinky and Grinny Granny Donkey still make me giggle, despite knowing them by heart. I also enjoy I am Bear, by Ben Bailey Smith (who some may know as rapper and comedian Doc Brown) and Sav Akyuz - a story about a mayhem causing purple bear.
Cassie has a burgeoning library now, we had to buy a bookcase just for her! Reading with little ones provides them with a great start for their literacy, as well as building empathy and helping older ones to understand their big emotions. I love the bonding through books - snuggled up with Cassie in her pjs, ready for bed - my favourite part of the day (and not just because I know I'll shortly get five minutes peace - unlike poor Mrs Large). Hopefully my ability to focus on a good novel will return once I'm back at work, or as lockdown lifts and life slowly returns to normal, but in the meantime, I'm happy in the bright worlds of tigers, box loving cats and happy donkeys!